[Home] [Global Search] [Books] [Community archives] [General information] [Heidelberg Historian]
[House names] [Maps] [Newspaper index] [Occupations] [Photos] [Quilt] [WW1] [Sunday roster] [Log off]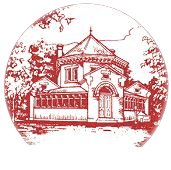 Disclaimer
Information and material contained on the databases (including the website) of the Heidelberg Historical Society generally reflects that supplied by donors, with details as entered on the databases by volunteers. Accordingly the Heidelberg Historical Society does not warrant the accuracy of information or material contained on its databases or the website.
You should make your own research and inquiries to verify the accuracy of information and material that you use which is sourced from the Society.
To the extent permitted by law the Heidelberg Historical Society will not be liable for any loss or damage caused by use or reliance on information or material contained on the Society's databases. By using or relying on such information you agree to these terms.
---
Updated on: 28th April 2014
Legal
---