[Home] [Global Search] [Books] [Community archives] [General information] [Heidelberg Historian]
[House names] [Maps] [Newspaper index] [Occupations] [Photos] [Quilt] [WW1] [Sunday roster] [Log off]
What's happening with Heidelberg Historical Society?
The management committee has decided to begin re-opening the museum in three stages.
Stage 1: Return of weekday volunteers:
Starting from 1 July 2020 (subject to government advice), it will be possible for weekday volunteers to return to work. However, only those who have made prior arrangements will be at the museum and for the moment, no visitors will be allowed.

Stage 2: Re-opening of the museum and research room on Sundays:
Our July committee meeting will focus on plans needed for allowing timed visits (especially in the research room) by the public. As to when we open will depend on the availability of our Sunday volunteers.

Stage 3: Speaker Program:
At this stage, the program remains on hold.
We thank our members for their patience and understanding.
Members are encouraged to use the online resources available at this website for research, and for news about further developments.
As well as our photographs and maps, the Members section contains links to all 317 of our Heidelberg Historian newsletters. Material will be added to the blog and our Facebook page from time to time.
If you are not a member you can join by submitting the online application form which will be processed by our Secretary promptly.
26th June 2020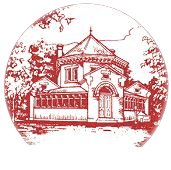 Disclaimer
Information and material contained on the databases (including the website) of the Heidelberg Historical Society generally reflects that supplied by donors, with details as entered on the databases by volunteers. Accordingly the Heidelberg Historical Society does not warrant the accuracy of information or material contained on its databases or the website.
You should make your own research and inquiries to verify the accuracy of information and material that you use which is sourced from the Society.
To the extent permitted by law the Heidelberg Historical Society will not be liable for any loss or damage caused by use or reliance on information or material contained on the Society's databases. By using or relying on such information you agree to these terms.
---
Updated on: 28th April 2014
Legal
---