[Home] [Global Search] [Books] [Community archives] [General information] [Heidelberg Historian]
[House names] [Maps] [Newspaper index] [Occupations] [Photos] [Quilt] [WW1] [Sunday roster] [Log off]
What's happening with Heidelberg Historical Society?
In line with Stage 3 restriction levels announced by the Victorian Government, our building is closed for all activities, especially for Monday and Thursday workday sessions.
Our August Guest Speaker evening is also cancelled.
We thank our members for their patience and understanding.
Members are encouraged to use the online resources available at this website for research, and for news about further developments.
As well as our photographs and maps, the Members section contains links to all 317 of our Heidelberg Historian newsletters. Material will be added to the blog and our Facebook page from time to time.
If you are not a member you can join by submitting the online application form which will be processed by our Secretary promptly.
20th July 2020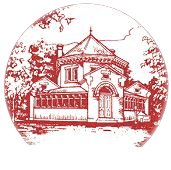 Rules of the Heidelberg Historical Society
Statement of Purposes
The aims of the Society are:
To encourage the study of History as it affects Australia and especially relating to the Heidelberg area.

To acquire either by purchase or from donations or loan, any objects or material as may be considered by the Committee to have relationship to the study of Australian History, especially that of Heidelberg and district.

To lodge for preservation and safekeeping with the Society or some other approved institution on behalf of the Society – all historical material in the nature of printed matter, documents, manuscripts, books, recordings, pictures, maps and like items, and to make provision for the inspection and study of the same by members of the Society and other interested persons.

To arrange for the care and preservation of objects and materials of historical interest.

To establish and keep a register, wherein shall be recorded all memoranda, books, relics, pictures, materials, chattels and gifts, to the Society, or which have been acquired by the Society, together with the date, source and circumstances of acquisition and disposal.

To assist in the establishment, furnishing, assistance and administration of libraries, museums and picture galleries.

To preserve or assist in the preservation of historical and other buildings and landmarks in Heidelberg and district.

To accept at the discretion of the Committee gifts or money or chattels, whether testamentary or otherwise, and if necessary or advisable to execute or adopt any conditions or trusts to such gifts and at the discretion of the Committee to reject any gift.

To promote the interchange of information among members of the Society by meetings, publications, lectures, readings, excursions and exhibitions of objects of historical nature, and make recordings and pictures as may seem conducive to the objects of the Society.

To affiliate, amalgamate or otherwise cooperate with any other body having in whole or in part like or similar aims.

To conduct the Society on a non-sectarian and non-political basis.

Generally to do all such acts and deeds to further the progress and objects of the Society.
---
Updated on: 15th May 2014
Legal
---